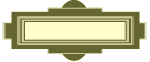 Charms of Charleston Tours

WHEN LADIES AND GENTLEMEN WOULD DON THEIR FINEST IN FASHION AND ATTEND THE LAVISH PARTIES IN CHARLESTON'S MOST LUXURIOUS TOWN HOMES.

See over 100 locations that experienced the good, the bad, and the ugly from Charleston's beginning to the Declaration of Independence. Hear how secession and the War Between The States brought pride, excitement, disappointment and devastation. And finally how Charlestonians endured reconstruction and put their lives back together.

OUR LICENSED TOUR GUIDES 

WILL TAKE YOU THROUGH TIME, VISITING LOCATIONS 

FROM PRE-REVOLUTIONARY TO POST-CIVIL WAR.

  TOUR WITH US

CHARMS OF CHARLESTON TOURS

         M I N I B U S  T O U R I N G