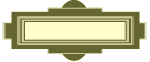 Charms of Charleston Tours

History comes alive on a Charms of Charleston Tour. The tapestry of our history is presented in a passionate, well rounded way. We believe history is history, the good, the bad and the ugly of it. After a Charms of Charleston Tour, you will never think of Charleston the same way again.

As we wind through the city, you will encounter many of the iconic sights, sounds, customs and stories that have shaped the lowcountry of South Carolina and our nation over three centuries. Beyond the iconic points of interest, we will also explore little nuances that have created the character of this amazing city.


We are now open  for tours Thursday through Saturday. 

Due to City of Charleston guidelines, all guests are encouraged to wear a face mask and will be asked to sign a health waiver. 

We are going above and beyond to provide a clean environment with hospital grade disinfectants and UV light cleaning.

Please stay tuned for updates and feel free to call 843-804-2427.

We look forward to sharing Charleston with you. Please stay safe.

Come join us on a comfortable, climate controlled tour bus as we travel through time, exploring the many facets and Charms of Charleston.

We care about the quality of your tour, and as a supporter of the Palmetto Guild, we will only use tour guides licensed by the City of Charleston.

We look forward to meeting you!

All tours depart from the Visitors Center, 375 Meeting Street.

Tours board five minutes prior to departure

Pick-up at downtown hotels may be available. Please inquire at the time of your reservation.

Please let us know, in advance, if your plans change so that we may release your seats.

For questions, call: (843) 804-2427

Email: thecharmsofcharlestontours@gmail.com

WWW.CharmsofCharleston.com